July 26th 2011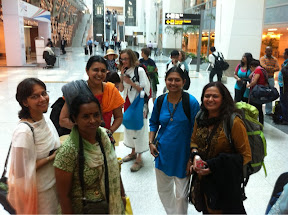 Part of the Bangalore faction lands at Delhi airport. There was a long fight amongst the Bangalore and Seattle continents as to whose strength was larger. And the matter was settled after Swami subtly referred to himself (and Arun who moved from Seattle to Bangalore last week) as part of the "Bangalore group" :) :)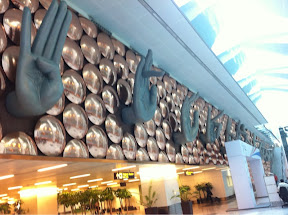 A wall mural at the airport doubles as a grim reminder of the ruling party in Delhi
First sight of Katmandu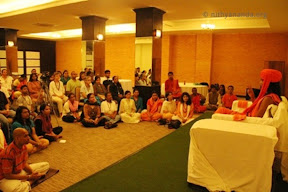 Revealing the sacred secrets of Kailash. The mountain has thousands of enlightened masters in Samadhi inside. It was historically the place where Shiva lived in the body. He live for a very very long time and so his history is often confused by people across the generations and not seen an a real happening..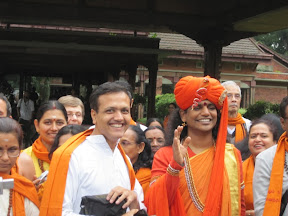 Photo op with the Divine outside the resort in Katmandu
On the way to the Pasupathinath temple. It was from the Kaplaika tradition but assimilated by Shankara. So the priests are from the south (as in Kedar and Badri). He did this to integrate the country together. This was the place where Shankara was about to be sacrificed by a Kapalika..
Stuck at Katmandu airport due to bad weather at Pokhra enroute to Mukthinath. The airport is years ahead of it's time as it looks a lot more like a bustand.. Which I personally believe will be the future of air travel.
Plan B. 6 hour bus drive..
That which we call a rose by any other form..
Me, Myself and Me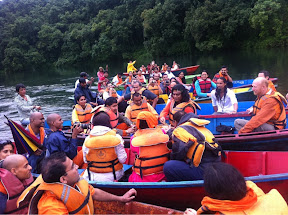 Breakfast on the boat from Swami's own plate in Pokhra as we wait once more for the airport to open up.
Arungundram family photo shoot
Blessings